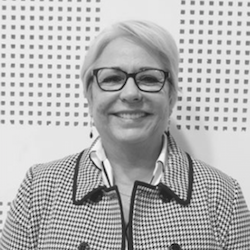 Belem Dolores Avendaño Ruíz
Dr. Belem Dolores Avendaño Ruíz is a research professor in the Faculty of Economics and International Relations at the Autonomous University of Baja California in Tijuana and a member of Mexico's National System of Researchers. She is leader of the research group on "Agroalimentary Development and Competitiveness" at UABC. She has a Ph.D. in Agroindustrial Economic Problems from CIESTAAM-the Autonomous University of Chapingo in 2004. She is also currently Director of Inspection, Health, and Safety of the Secretary of Agricultural Development of the state of Baja California. Dr. Avedaño has researched and published widely on topics related to agriculture, food safety, and horticulture in Mexico's northern border region.
El Dr. Belem Dolores Avendaño Ruíz es profesor investigador en la Facultad de Economía y Relaciones Internacionales de la Universidad Autónoma de Baja California en Tijuana y miembro del Sistema Nacional de Investigadores de México. Es líder del grupo de investigación sobre "Desarrollo agroalimentario y competitividad" en la UABC. Ella tiene un doctorado. en Problemas Económicos Agroindustriales de CIESTAAM-la Universidad Autónoma de Chapingo en 2004. Actualmente también es Directora de Inspección, Salud y Seguridad de la Secretaría de Desarrollo Agrícola del estado de Baja California. El Dr. Avedaño ha investigado y publicado ampliamente sobre temas relacionados con la agricultura, la seguridad alimentaria y la horticultura en la región fronteriza del norte de México.