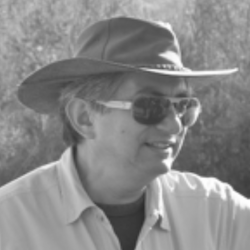 Jorge Ramírez Hernández
Dr. Jorge Ramírez Hernández is chief of the Department of Hydrology, Geophysics, and Environment at the Institute for Engineering at the Autonomous University of Baja California in Mexicali. He is a member of Mexico's National System of Researchers. In recent years, he researched the Colorado River Delta as well as evaluating water availability and management in Baja California. He has undertaken numerous projects with the National Water Commission and the Federal Electricity Commission as well as various bi-national USA-Mexico research projects with researchers from the United States and civil society organizations concerned with the sustainable use of natural resources. He is part of the group of experts from the United States and Mexico for the analysis of water discharges to the Colorado River as part of Minute 319 and actively participates in technical support of minute 323 recently. He is an honorary member of the Technical Committee of Experts of the National Drought Program and Member of the Board of Directors of the Citizen Water Forum of the International Boundary and Water Commission.
El Dr. Jorge Ramírez Hernández es jefe del Departamento de Hidrología, Geofísica y Medio Ambiente del Instituto de Ingeniería de la Universidad Autónoma de Baja California en Mexicali. Es miembro del Sistema Nacional de Investigadores de México. En los últimos años, investigó el Delta del Río Colorado y evaluó la disponibilidad y gestión del agua en Baja California. Ha llevado a cabo numerosos proyectos con la Comisión Nacional del Agua y la Comisión Federal de Electricidad, así como varios proyectos de investigación binacionales entre Estados Unidos y México con investigadores de los Estados Unidos y organizaciones de la sociedad civil preocupadas por el uso sostenible de los recursos naturales. Forma parte del grupo de expertos de Estados Unidos y México para el análisis de las descargas de agua al río Colorado como parte del Minuto 319 y recientemente participa activamente en el soporte técnico del minuto 323. Es miembro honorario del Comité Técnico de Expertos del Programa Nacional de Sequía y miembro de la Junta de Directores del Foro Ciudadano del Agua de la Comisión Internacional de Límites y Aguas.