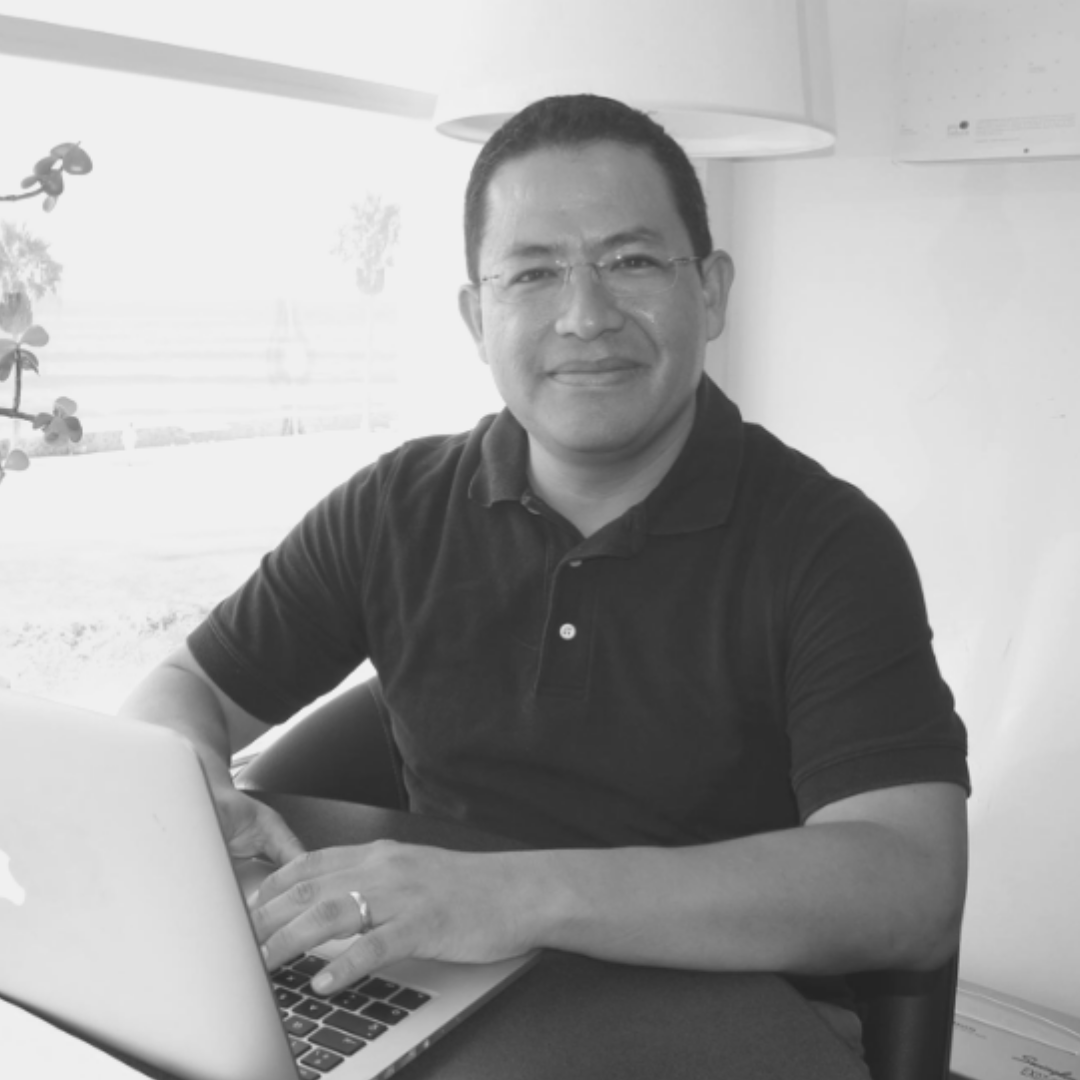 Leopoldo G. Mendoza Espinosa
Leopoldo has an undergraduate degree in Oceanography from the Autonomous University of Baja California at Ensenada and a Master in Science in Water Pollution Control Technology and a PhD in Water Sciences from Cranfield University in the UK. Since 1999, he has been at the Institute of Oceanographic Research at the University of Baja California where his main research field has been wastewater treatment and reuse of reclaimed water. He has been a strong advocate of reclaimed water reuse in Baja California and in Ensenada in particular. Thanks to his and his colleagues' studies, water reuse is taking place for the irrigation of non-edible crops in Ensenada. Leopoldo has published more than 40 scientific papers. Leopoldo is currently an Associate Editor of the journal Water Science and Technology published by the International Water Association (IWA) and is on the Editorial Board of the Water and Environment Journal, published by Wiley.
Leopoldo tiene una licenciatura en Oceanografía de la Universidad Autónoma de Baja California en Ensenada y una Maestría en Ciencias en Tecnología para el Control de la Contaminación del Agua y un Doctorado en Ciencias del Agua de la Universidad de Cranfield en el Reino Unido. Desde 1999, ha estado en el Instituto de Investigación Oceanográfica de la Universidad de Baja California, donde su principal campo de investigación ha sido el tratamiento de aguas residuales y la reutilización del agua recuperada. Ha sido un gran defensor de la reutilización del agua recuperada en Baja California y en Ensenada en particular. Gracias a los estudios de él y sus colegas, se está reutilizando el agua para el riego de cultivos no comestibles en Ensenada. Leopoldo ha publicado más de 40 artículos científicos. Leopoldo es actualmente editor asociado de la revista Agua, Ciencia, y Tecnología publicada por la International Water Association (IWA) y forma parte del Consejo Editorial del Water and Environment Journal, publicado por Wiley.