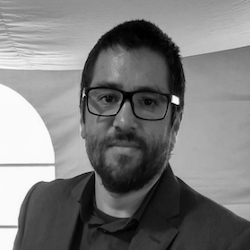 Luis Patricio Cancino Opazo
Dr. Cancino has a Master in Economic Sciences degree from the University of Valparaíso (UV), Chile (August 2018) and PhD in Economic Sciences from the Autonomous University of Baja California (UABC). He is a professor at the Faculty of Economics and International Relations (FEYRI) of the UABC. His research topics are about sustainability and innovation of agricultural areas.
Es Administrador de Negocios Internacionales titulado de la Universidad de Valparaíso (UV), Chile, Maestro en Ciencias Económicas con Mención Honorifica (agosto 2018) y Doctorante en Ciencias Económicas en la Universidad Autónoma de Baja California (UABC), México. Es profesor de asignatura de la Facultad de Economía y Relaciones Internacionales (FEYRI) de la UABC. Sus temas de investigación son sobre sostenibilidad e innovación de territorios agrícolas.