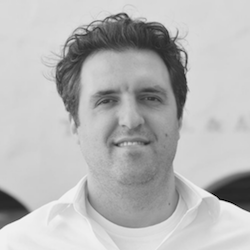 Dr. Matthew E. Verbyla
Dr. Matthew E. Verbyla is an Assistant Professor of Environmental Engineering at San Diego State University (SDSU), here he directs the Safe WaTER Lab (safewater.sdsu.edu) and teaches courses on water, sanitation, and microbiological processes of environmental engineering. The Safe WaTER Lab's research aim is to better understand the health-related environmental microbiological processes and the fate and transport of microbial pollutants in engineered and natural systems. Matthew has a B.S. in Civil Engineering from Lafayette College, and Master's and Ph.D. degrees in Environmental Engineering from the University of South Florida. Before graduate school, Matthew spent three years in the United States working for civil and environmental engineering consulting firms, and another three years working in Honduras with non-profit organizations on water and sanitation projects for small towns and urban occupations. Prior to starting his current role at SDSU, Matthew worked as a postdoctoral research scientist at EPFL in Switzerland and as a consultant for UNHCR.
El Dr. Matthew E. Verbyla es un profesor asistente de ingeniería sanitaria en San Diego State University (SDSU), y sirve como el director del Laboratorio Safe WaTER (safewater.sdsu.edu) y da aulas sobre el tratamiento de agua, el saneamiento, y los procesos microbiológicos de la ingeniería ambiental. El Laboratorio Safe WaTER tiene como objetivo lograr un mejor entendimiento de los procesos microbiológicos ambientales relacionados con la salud, y la supervivencia y el transporte de los microorganismos patógenos en los sistemas naturales y construidos. Matthew tiene su título de Ingeniería Civil de Lafayette College, y tiene su Maestría y su Doctorado en Ingeniería Ambiental de la Universidad de South Florida. Antes de comenzar sus estudios de posgrado, trabajó durante tres años para empresas de consultoría de ingeniería civil, y también trabajó durante tres años en Honduras con varios ONGs, aciendo proyectos de agua y saneamiento en los pueblos pequeños y en las ocupaciones urbanas. Antes de comenzar su trabajo actual en SDSU, Matthew trabajó como científico post-doc en EPFL en Suiza y como consultor para la Agencia de la ONU para los Refugiados.