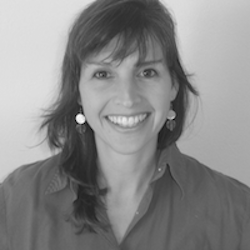 Dr. Natalie Mladenov
Dr. Natalie Mladenov is an associate professor of environmental engineering at San Diego State University. She teaches courses on engineering design for environmental problems, sustainable water and sanitation systems, and biological, physical, and chemical process for water pollution control and water reuse. Her research seeks to understand processes that affect the mobilization of pollutants in the environment and the fate of chemicals of emerging concern in wastewater treatment and water reuse systems. Through collaborative efforts, her team has evaluated the drivers of anthropogenic contamination in the San Diego River, tested water quality sensors for tracking of sewage contamination and source water control, and studied controls on the mobilization of arsenic in deltaic groundwater. Dr. Mladenov is also passionate about promoting internationalization in engineering, exposing undergraduate students to careers in academia, and promoting decentralized wastewater treatment systems for water reuse.
La Dra. Natalie Mladenov es profesora asociada del departamento de ingeniería ambiental en la Universidad Estatal de San Diego. Imparte cursos sobre diseño de ingeniería para problemas ambientales, sistemas sustentables de agua y saneamiento, procesos biológicos, físicos y químicos para el control de la contaminación y reutilización del agua. Su investigación busca comprender los procesos que afectan la movilización de contaminantes en el medio ambiente y el destino de los productos químicos de preocupación emergente en el tratamiento de aguas residuales y los sistemas de reutilización de agua. A través de esfuerzos de colaboración, su equipo evaluó los impulsores de la contaminación antropogénica en el río San Diego, probó sensores de calidad del agua para el seguimiento de la contaminación de las aguas residuales y el control de las fuentes de agua, y estudió los controles sobre la movilización de arsénico en las aguas subterráneas deltaicas. La Dra. Mladenov también es una apasionada en la promoción de la internacionalización de ingeniería, exponer a los estudiantes de pregrado a carreras académicas y promover sistemas descentralizados de tratamiento de aguas residuales para la reutilización del agua.