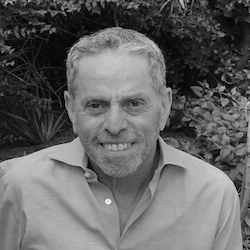 Dr. Richard M. Gersberg
Dr. Richard M. Gersberg is currently a Professor in the School of Public Health at San Diego State University (SDSU). He has an M.S. degree in biology and a Ph.D degree in microbiology from the University of California, Davis. Dr. Gersberg specializes in water quality research, and has broad experience working with both chemical and microbiological pollutants and human health risk assessments. He has over 90 scientific publications in these areas. Dr. Gersberg has conducted a number of studies on the detection, quantitation, and risk posed by chemicals and/or pathogens in the Tijuana River and Estuary at the U.S-Mexico border, the Salton Sea, CA and the Venice Lagoon, Italy. He has directly measured the level of hepatitis A virus and enteroviruses in the nearshore coastal waters of Imperial Beach and has carried out risk assessments for these pathogens as well as for toxic chemical contaminants in these waters. Dr, Gersberg is a member of the Independent Advisory Panel for the City of San Diego's Pure Water Project and for the East County Advanced Water Purification Program (Padre Dam Municipal Water District and Helix Water District).
El Dr. Richard M. Gersberg es actualmente profesor en la Escuela de Salud Pública de la Universidad Estatal de San Diego (SDSU). Él tiene un M.S. Licenciado en Biología y Doctor en Microbiología por la Universidad de California, Davis. El Dr. Gersberg se especializa en la investigación de la calidad del agua y tiene una amplia experiencia trabajando con contaminantes químicos y microbiológicos y evaluaciones de riesgos para la salud humana. Tiene más de 90 publicaciones científicas en estas áreas. El Dr. Gersberg ha llevado a cabo una serie de estudios sobre la detección, cuantificación y riesgo de los productos químicos y / o patógenos en el río Tijuana y el estuario en la frontera entre Estados Unidos y México, el Mar de Salton, California y la laguna de Venecia, Italia. Ha medido directamente el nivel de virus de la hepatitis A y enterovirus en las aguas costeras cercanas a la costa de Imperial Beach y ha llevado a cabo evaluaciones de riesgos para estos patógenos, así como para contaminantes químicos tóxicos en estas aguas. Dr, Gersberg es miembro del Panel Asesor Independiente del Proyecto de Agua Pura de la Ciudad de San Diego y del Programa de Purificación Avanzada de Agua del Condado Este (Distrito de Agua Municipal de Padre Dam y Distrito de Agua Helix).